Managing Partner Glen H. Shrayer, Esq.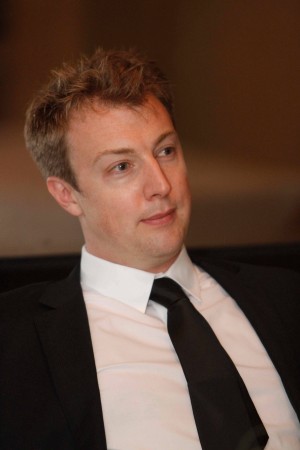 The difference with this firm is simple
– you have direct access and advice from firm managing partner Glen H. Shrayer. You will not be passed off to inexperienced associates.
Glen H. Shrayer, Esq. represents many business owners and entrepreneurs throughout the country. He enjoys giving advice and guidance to new businesses about the potential pitfalls.
Attorney Shrayer focuses on:
♦ Internet Law/Cyber Law
♦ Breach of contract
♦ Fraudulent Misrepresentation
♦ Trademark infringement
♦ Patent Infringement
♦ Copyright Infringement
♦ Unfair and Deceptive Trade Practices Acts
♦ Breach of Fiduciary Duty
♦ Construction Defects
♦ Defamation
♦ Branding
♦ 1031 Exchanges
♦ Non-Competition Agreements
♦ Customs Law
♦ Anti-Counterfeiting Law
After retaining a big firm, clients usually complain that 1) There is no direct access to partner's name on the letterhead, and 2) There are exorbitant fees to cover the firm's overhead and to meet the associates required monthly billable hours. This firm is different. This assures you get the attention and respect that you and your business deserve.
Attorney Shrayer also is experienced in evaluating strategies for global brands. He represents companies doing business all over the globe, as we truly live in a global marketplace more so than ever before.
Counterfeiting in China has seriously damaged the bottom lines for many businesses. Furthermore, Attorney Shrayer is experienced in dealing with Customs Officials and has developed a system for stopping the proliferation of counterfeit goods, which are prevalent on Alibaba, eBay, and other merchant websites. Attorney Shrayer also works closely with special agents at Homeland Security Investigations and the Department of Justice to orchestrate stings of importers and exporters of counterfeit products.
Early in his career, Attorney Shrayer earned the reputation as a zealous trial attorney in the criminal courts. Subsequently, he worked as Bar Counsel for The Florida Bar, where he was involved with the investigation and prosecution of unethical lawyers. Before attending law school he worked as a licensed real estate broker, transacting business in both Massachusetts and Florida. Real estate is still a passion of Attorney Shrayer, who is currently collaborating to develop software that he believes will forever change the face of the real estate industry. He is also an avid real estate investor and can assess the values of foreclosures and REOS to decipher how clients can best maximize their real estate portfolio.
He is a Massachusetts native and attended Boston University. At BU, he was a member of the National Dean's List. His refusal to accept the status quo, bluntness, and honesty, set him apart from other attorneys who may be looking for short term gains. Rather, he values long lasting relationships with his clients and would rather consider clients a friend rather than to make a profit by churning high billable hours without justification. He resides with his wife, a prosector who he met on the other side of the courtroom, in Fort Lauderdale, Florida.
Attorney Shrayer is a licensed to practice law in the following jurisdictions:
♦ United States District for the Southern District of Florida
♦ United States District for the Middle District of Florida
♦ United States District for the Eastern District of Michigan
♦ Florida
♦ Massachusetts